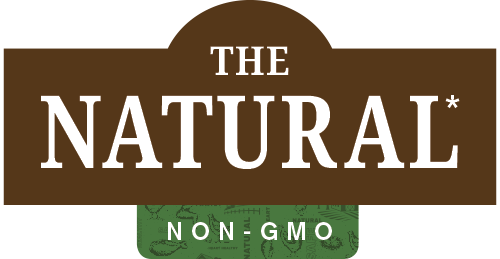 We are pleased to introduce
The Natural Non-GMO Chicken
The Natural Non-GMO Chicken provides the health-conscious consumer with everything they are looking for: fantastic flavor, outstanding quality, and great taste at a reasonable price. The Non-GMO Project Verified seal on our label means that our chickens are fed Non-GMO grains. Our chickens are also never ever given antibiotics and are fed a 100% vegetarian diet. Selected items also carry the American Heart Certified Seal. With food labels and claims becoming more important to consumers, The Natural Non-GMO Chicken is the perfect choice for health-aware families.
Nutrition Labels
Environmentally friendly packaging
100% vegetarian fed
Smaller bird size
Non-GMO
Family Farmed
Grown locally in the North East
*Also available as a whole chicken and boneless, skinless chicken thighs.
No Genetically
Modified Organisms
The Non-GMO Project Verified seal provides the consumer with a trusted, 3rd-party certification testing that ensures our products are GMO-free. Our chickens are fed Non-GMO grains, and products are tested to meet the high standards of the Non-GMO Project Verified program, allowing consumers to purchase with confidence.
Certified Humane
The Certified Humane label also helps consumers buy with confidence. It is a third-party certification guaranteeing the fair and humane treatment of farm animals. 

The program is dedicated to improving the lives of farm animals from birth to slaughter. Consumers can be assured our food products come from facilities that are monitored and meet the standards for fair and humane farm animal treatment.
Gluten Free
The Natural's entire product line is Gluten Free.
American Heart Association Certified
This label means consumers can trust our product meets the nutritional standards of the American Heart Association. Consumers can quickly and easily make an informed, healthy food choice. Today's consumer is well aware of ingredients and claims made on their food labels, so the American Heart Association label lets them know our product is heart healthy.